Spring Family Weekend
Dates and pricing will be announced soon.
Join us in May for an outdoor educational experience for the whole family. This program is a sponsored by L.G. Cook 4-H Camp in the spirit of the " Get Outdoors, It's Yours" National Campaign. This campaign's initiatives are to promote, address and instill in the general public a basic understanding of environmental conservation, safety and fun in the outdoors. Instructors begin each class with the basics, providing hands-on experience and encouraging participants to ask questions. The variety of experiences includes orienteering skills, hiking, natural arts, outdoor cooking, kayaking, canoeing, shooting sports, fishing, and much more. We hope you can join us.
If you have any questions please feel free to contact the camp office @ 973-948-3550
Registration opening soon!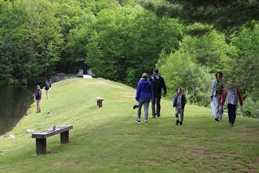 Winter Gathering
December 1st
Saturday @ 2:00 pm - 6:00 pm
You are cordially invited toour annual seasonal get-together! Winter Gathering is our cold-weather summer reunion and Camp Family holiday party. We open up Polar Bear Registration and officially begin the build-up to the 2019 summer season! We will have Summer Camp crafts, Summer Camp activities, and Summer Camp fun with a December twist. Winter Gathering is a great opportunity to bring along a few friends you'd like to introduce to what we do here at L.G. Cook 4-H Camp. You can catch up with counselors, campers, staff and the rest of the Summer Camp crew. Most importantly, Winter Gathering is a great mid-way point between last summer and next summer, and it will surely be a taste of Summer Camp to last the rest of the winter season. So, mark your calendars and be sure to join us for the fun. It's where Camp Spirit and Holiday Spirit collide! Hot beverages and refreshements will be served. And as always, this event is free of charge. We'll see you there!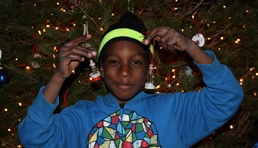 Or give us a call at the Camp Office (973-948-3550) to discuss more details!