Spring Family Weekend
May 18th - 19th
Saturday @ 10:00 am - Sunday @ 11:00 am
$60 per participant
Optional Friday night early arrival for an additional $15 per participant. If you'd like to stay an extra night at Camp, you may arrive on Friday evening. Staff will be on hand to greet and help orient you to Camp. But, there will be no programming for Friday evening. For early arrival participants, there will be coffee and bagels available Saturday morning. Activities will begin at 10 am on Saturday when the regularly scheduled weekend begins.
Spring Family Weekend is one of our most popular off-season events. It is a great opportunity for our parents who always say that they wish they could go to summer camp, as well as a fantastic way to introduce your family and friends to the hidden treasure that is Lindley G. Cook 4-H Camp.
We'll have a jam packed weekend full of Camp fun! It will feature a variety of classic camp activities like hiking, fishing, canoeing, archery, shooting sports, arts and crafts, and plenty more! There will also be plenty of family free time. We hope you can join us.
Children 2 and under attend free of charge. (Please do not add these participants as individual attendees on the registration page. You will have the opportunity to include them later on the application.)
If you have any questions please feel free to contact the camp office @ 973-948-3550
Click below for online registration.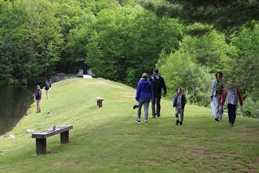 Winter Gathering
December 1st
Saturday @ 2:00 pm - 6:00 pm
You are cordially invited toour annual seasonal get-together! Winter Gathering is our cold-weather summer reunion and Camp Family holiday party. We open up Polar Bear Registration and officially begin the build-up to the 2019 summer season! We will have Summer Camp crafts, Summer Camp activities, and Summer Camp fun with a December twist. Winter Gathering is a great opportunity to bring along a few friends you'd like to introduce to what we do here at L.G. Cook 4-H Camp. You can catch up with counselors, campers, staff and the rest of the Summer Camp crew. Most importantly, Winter Gathering is a great mid-way point between last summer and next summer, and it will surely be a taste of Summer Camp to last the rest of the winter season. So, mark your calendars and be sure to join us for the fun. It's where Camp Spirit and Holiday Spirit collide! Hot beverages and refreshements will be served. And as always, this event is free of charge. We'll see you there!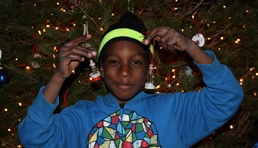 Or give us a call at the Camp Office (973-948-3550) to discuss more details!