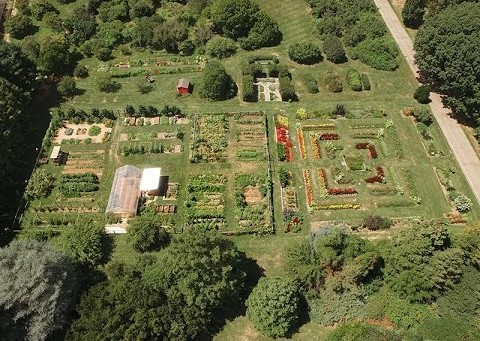 Embrace nature, create community, learn from experts, make new friends, and play outside at 4-H Camp at Rutgers Gardens.

New Jersey's 70-year-old 4-H Camp program is joining with Rutgers Gardens to offer an exciting new Day Camp experience for Summer 2023. The program will combine the social/emotional learning of 4-H Camp's friendly, communal, tech-free experience with the beautiful environment and educational opportunities of Rutgers Gardens.


Check out our Camp Guide for all
the information about 4-H Camp at Rutgers Gardens!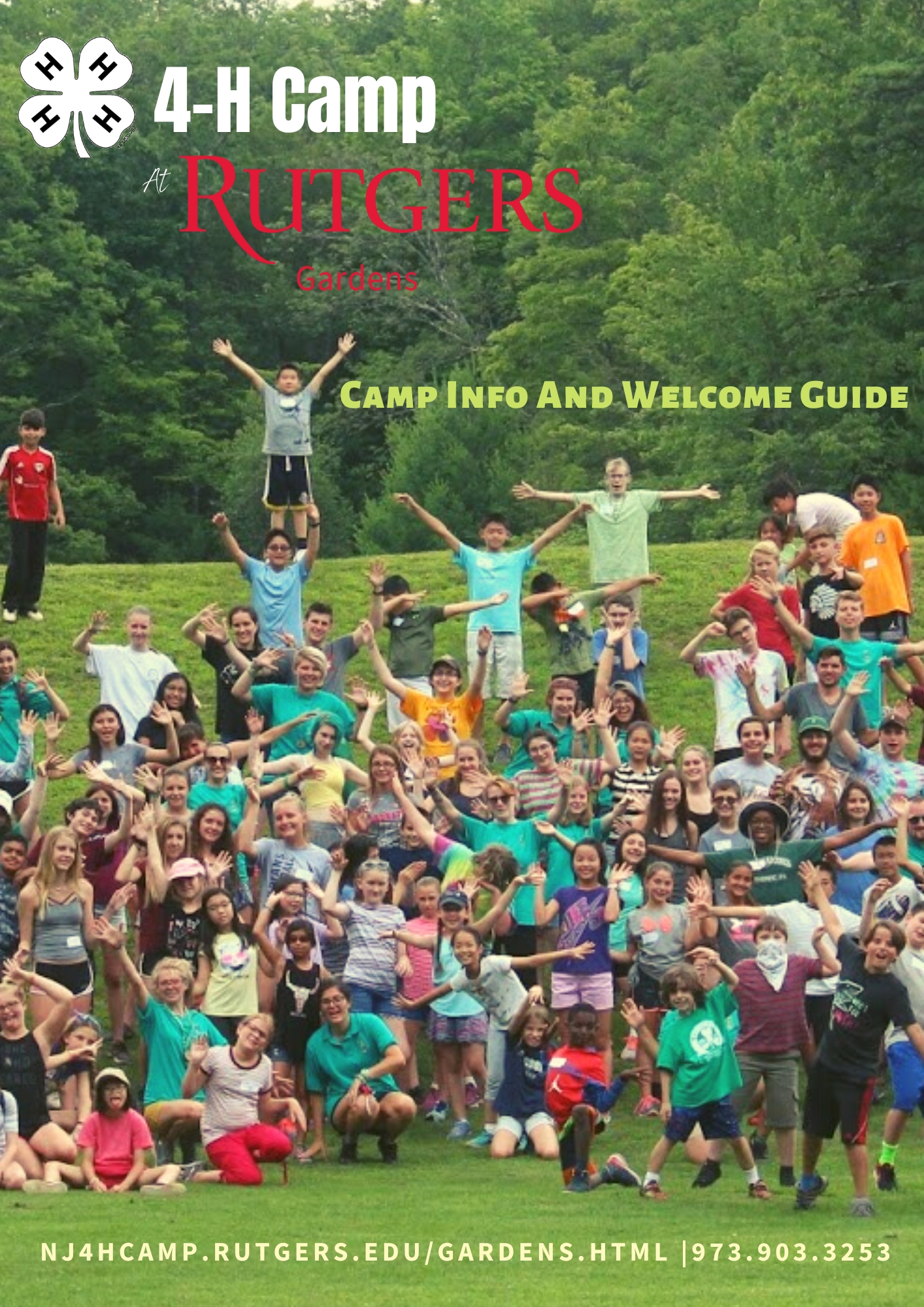 Campers will bond with their "cabins" throughout the week, as they enjoy a unique mixture of hands-on outdoor education and carefree games played outside.

Days will be spent:

Learning in the garden
Hiking Helyar Woods
Getting creative in the Bamboo Forest
Studying butterflies, birds, bats, and bees
Morning and afternoon All-Camp communal meetings
Engaging in camper-initiated activities during free time
Building a community based on mutual respect, curiosity, kindness, and treating each other well.
Enjoying tech-free, outdoor summer experiences with new friends.
We ask that campers provide their own lunch each day. Snacks will be provided. On Friday, campers will also receive a voucher to pick out a healthy snack from Cook's Market located on-site at Rutgers Gardens.
Daily Schedule to come!


In the meantime, check out our Camp Guide for all
the information about 4-H Camp at Rutgers Gardens!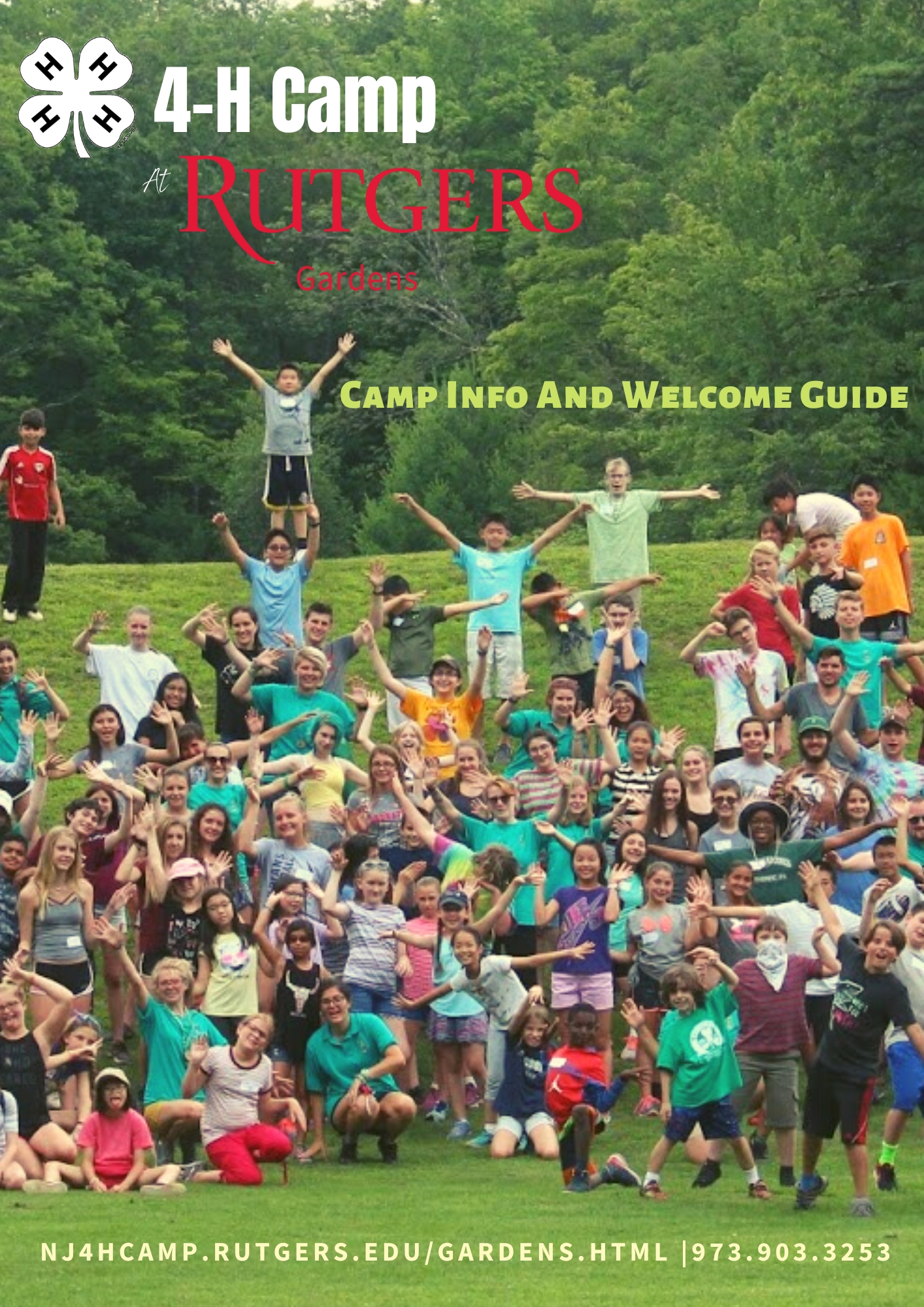 4-H Camp at Rutgers Gardens is offering four sessions throughout the month of July for children ages 6 to 12.

2023 Schedule
"Inaugural Mini-Session!" Session One: July 5th - July 7th
Session Two: July 10th - July 14th
Session Three: July 17th - July 21st
Session Four: July 24th - July 28th

9am-4pm
Drop-off windows will run between 9:00-9:30am,
and Pick-up between 3:30-4:00pm.

Session One runs Wednesday through Friday.
Sessions Two, Three, and Four run Monday through Friday.
Standard Session: $400 ($375 with RU/4-H discount. $350 for Rutgers Gardens Members.)
Mini-Session: $225 ($200 with RU/4-H Discount)
Open to all youth, Ages 6-12.

4-H Camp at Rutgers Gardens registration will open on November 15th. Limited spaces available.

We believe every child should have the chance to go to summer camp. If a scholarship would make 4-H Camp at Rutgers Gardens more feasible for your family, please contact the Camp Office for our Campership application.
The program offerings (classes, activities, etc) in the 4-H Camp at Rutgers Gardens will be the same each session. The program is designed for campers to enroll in a single session of camp. However, for 2023, campers can enroll in the Inaugural Mini-Session and a full session as well.

Registration opens February 15th.
(Limited spaces available)
We are looking for enthusiastic, caring and team-minded day camp counselors who believe in our camper-centric philosophy, and have a love for the outdoors.

The camp counselor role is a 5 week commitment beginning with a week of staff training during the last week in June followed by 4 single week sessions running throughout the month of July. Sessions will typically run 9am-4pm daily Monday through Friday with the exception of our shortened mini-session that will only run Wednesday through Friday the first week in July. Hours will exceed no more than 40 hours per week.

Counselors must be 18 or older to apply and enjoy working with youth ages 6 through 12. Counselors will also be expected to complete the entirety of staff training including an overnight training day at Lindley G. Cook 4-H Camp in Stokes State Forest.

We encourage applicants to bring their own creativity and interests as we develop our new day camp experience extending from the existing fun and dynamic overnight camp at New Jersey's State 4-H Camp.

Applications will open soon!
For more information on 4-H Camp at Rutgers Gardens, or if you have any questions about our program, you can contact our Day Camp Director, Shanna Gryder.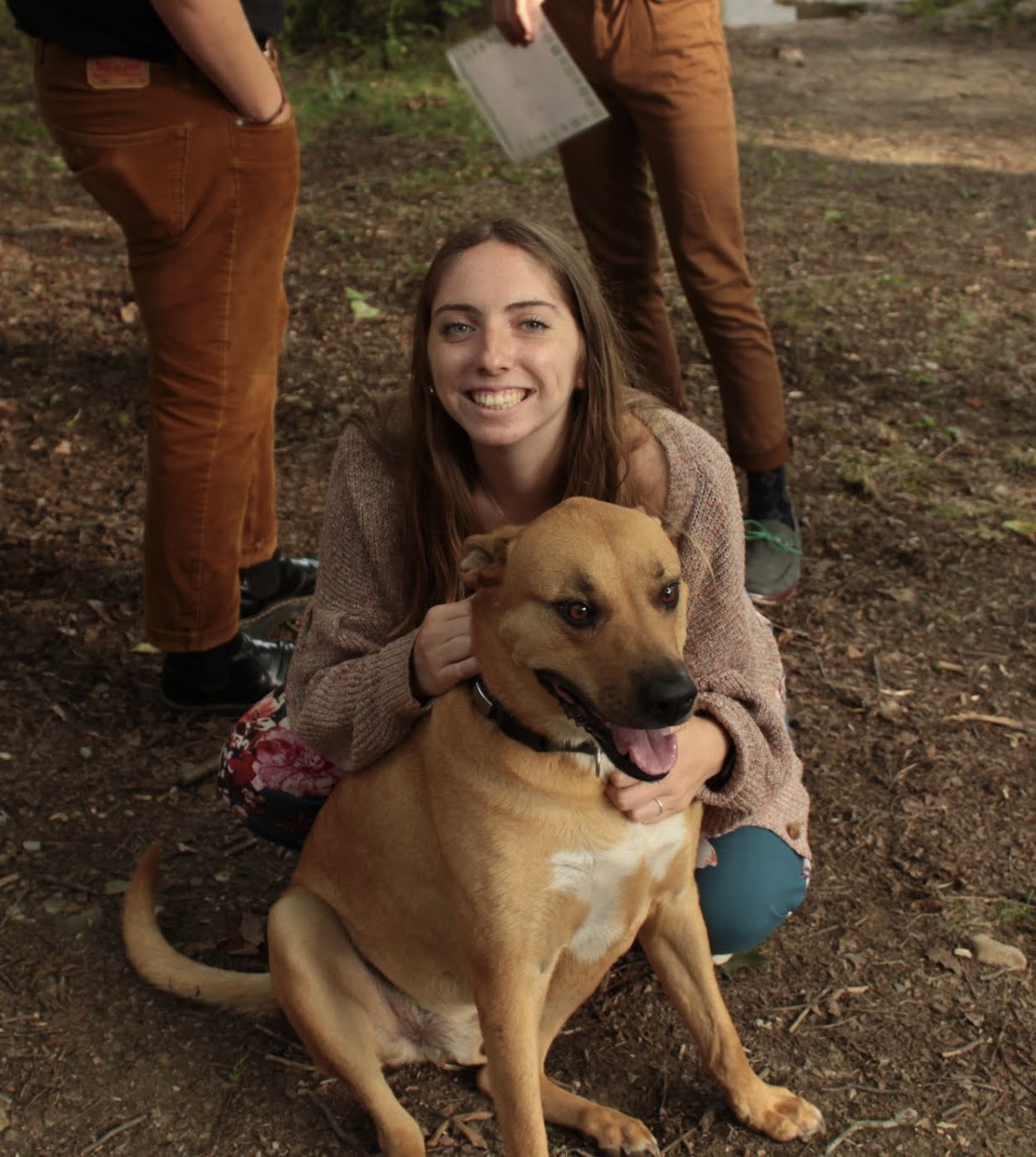 Phone: (973) 903-3253

Email: shanna.gryder@rutgers.edu

Mailing address for Rutgers Gardens
112 Log Cabin Road
North Brunswick, NJ 08902
GPS Address for Rutgers Gardens
130 Log Cabin Road
New Brunswick, NJ 08901-8525
For general 4-H Camp questions, please call us at the main office, (973) 948-3550,
or you can email us at 4hcamp@njaes.rutgers.edu.