Back in Summer 2017, we enjoyed an all-time high mark in camper enrollment.  This means more campers getting our classic summer camp experience, more  new friends to make in every cabin, and more memories that last a lifetime. One of L.G. Cook 4-H Camp's trademarks is our intentionally small camp community, where all of our campers get one-on-one focus from our counselors and staff, and by the end of the week there are no strangers here at Camp. This small community will be what we offer here at Camp, but we have found that small community is at its best when it's as full as possible! 
Therefore, for Summer 2018, we are looking forward to building on last year's successful enrollment, and offer a quality, transformative week at Summer Camp to as many campers as possible.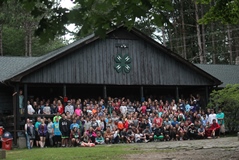 Cost of a Week at Camp
Standard Camp Rate - $650
Early Bird Rate 1/1/18 - 3/15/18 - $600
Polar Bear Rate 12/2/17 - 12/31/17 - $575
4-H/Rutgers Discount – Minus $25
Sunday Early Drop Off - $100
Apply any discount codes at time of registration. We cannot accommodate any discounts after the time of registration.
We've got some exciting new classes joining our curriculum offerings alongside both old-favorites and popular recent additions. For Summer 2018, we are adding two new programming areas to our Camp facility: our Throwing Range, and our Canoe-nity Garden. These new fun and exciting areas of Camp will provide even more ways for our campers to come together, learn new things, and enjoy being outside.
Check out our
Course Offerings Booklet
for full descriptions of all our classes.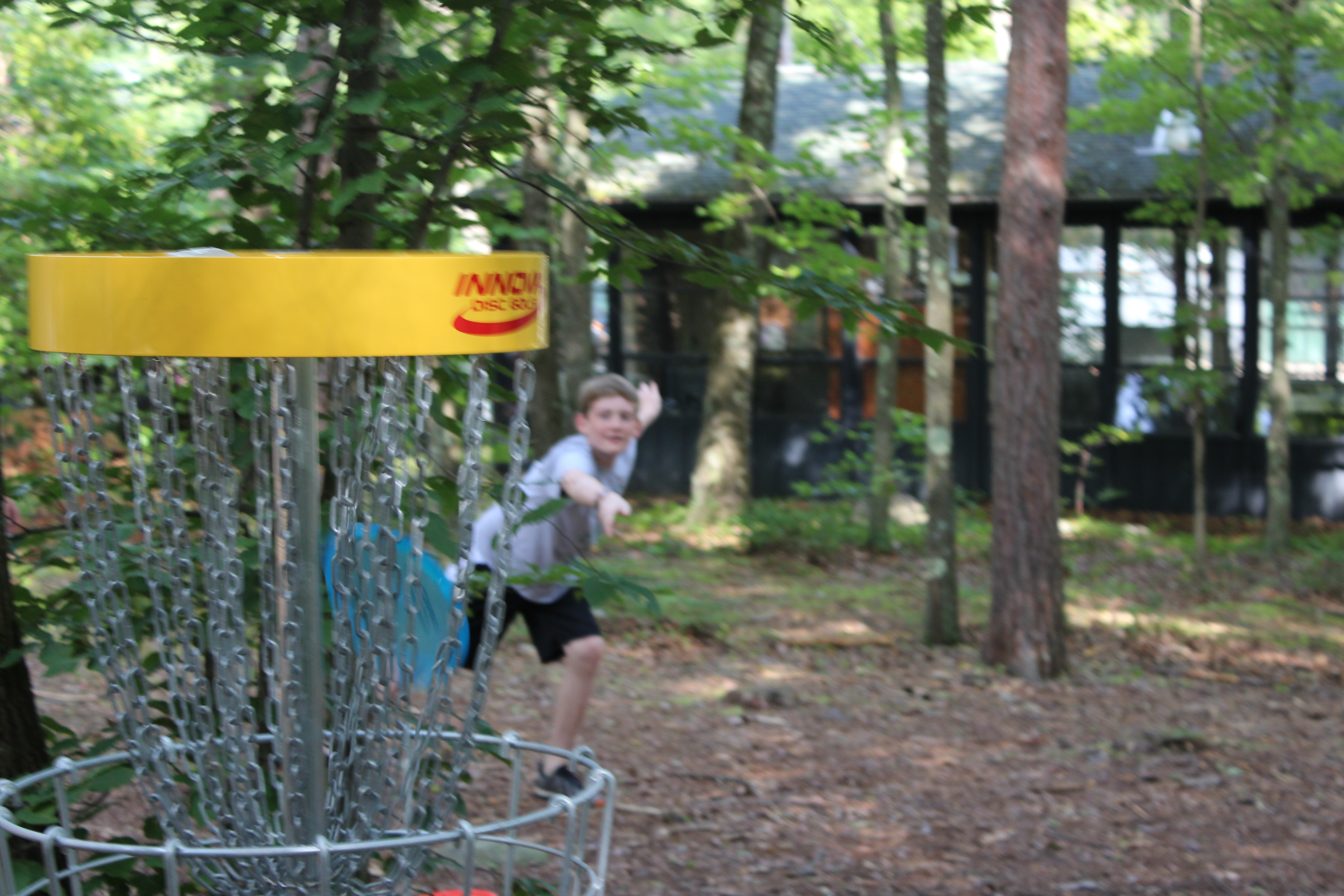 Sunday, July 1st:

A special summer kick-off event, just for our Lantern Family members who have helped Camp by referring a brand new camper for the 2018 season. It will feature a meet and greet with the staff, a sampler of our summer camp programs, some lawn games by the lake, and great BBQ meal to celebrate that Summer Camp is here again.
Plus, Lantern campers attending Session #1 get to stay and begin Summer Camp right away when the BBQ is over.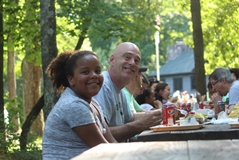 Themes are like the spice of a Summer Camp week, a way for us to "switch it up a bit" for each session of the season. 95% of every Camp week features the same great classic Camp schedule and activities, but each theme brings its own unique twist. Every Wednesday night we'll have a theme activity, and the theme will always dictate Friday afternoon's culminating all-camp game. The theme will also influence our campfires, talent shows, and what crazy costumes our counselors might be donning that week. We always recommend parents pick the session (or sessions) that fit their schedule best, but if a specific theme suits your camper, that just might be the best week for them to come to Camp!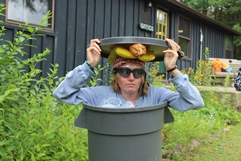 July 2nd-7th

Classic Camp/4th of July
We always kick-off our summer season with a week of classic Camp. The week will include a 4th of July celebration as only Camp can offer, a great array of tried-and-true All-Camp activities, as well as the excitement of being around for the very beginning of the 2018 Camp season. We anticipate a slightly lower enrollment this week than the rest of the summer, so it's a great choice for campers who like a smaller Camp community, campers who are brand-new to L.G. Cook, or our campers who just want to be with us right from the beginning of a new summer season. (Enrollment in Session #1 also comes with a special perk – and extra night of Camp is included free of charge! All Session 1 attendees can join us Sunday night for our Camp Eve celebration, and get a head start on the summer season for. Our standard Monday morning drop off time will still be available as well.)
July 9th-14th

Jurassic Camp
Welcome to…Jurassic Camp! Our 108 acre woods has once again been transformed into a Paleozoic-paradise, filled with a whole host of prehistoric creatures waiting to be discovered. Yes, our Stokes State Forest's usual residents (squirrels, chipmunks, owls, and the like) will be joined by Dinosaurs of all shapes and sizes. Adventure will surely ensue as our new Camp Dino-Friends need to be helped, assisted, caught, learned about and released again. There will be giant dino-egg hunts, fossil finds, and brand-new-never-before-seen species of dinosaurs will be discovered, imagined and created. If campers are lucky, they might even catch a glimpse of the legendary Dino-camp-osaurus.
July 16th-21st

CHAOS Week
For over ten years, Chaos week has become a mainstay of our season here at Camp. It's near the middle of the summer and it's at this point the staff seems to go just a little…off the deep end. A little crazy. A little nutty. A little wacky. A little…chaotic, if you will. As much as we try to keep things calm and orderly with our Wednesday Night "PrankBusters" activity, nothing can seem to curtail the unpredictable zaniness…until near the end of the week when we call in our resident Chaos Expert (a certain Evil Doctor) to preside over a Kangaroo Court and send the guiltiest counselors through his patented Chaos Machine. No one can ever tell exactly what Chaos Week will bring, but it's a safe bet that some of the staff will end up covered in ice cream.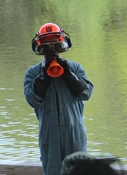 July 23rd-28th

Pirates of Lake Shawanni
We're bringing back a camper-favorite theme that we haven't done in four seasons! Lake Shawanni will once again become our seven seas, our animal groups will be feuding crews, and all the campers shall be mateys together. Shores will be ahoyed, timbers will be shivered, and treasure will be plundered (as talking like a Pirate constantly and more than necessary will certainly be key to the week.) Though we'll still have Battle for the Island for all the land lovers out there, it will be joined by a legendary All-Camp-Game exclusive to Pirate Week: Battle for the LAKE! And of course, Captain Sompton O'Rudder will almost certainly once again be up to no good. Through all the fun, adventure, and mis-adventure of Pirate Week, we'll also be sure to avoid scurvy with our supply of fresh fruit.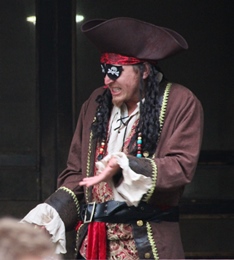 July 30th-August 4th

Brokener Time Machine
So, last summer the unimaginable, the unpredictable, the unforeseeable, happened! Our good ol' trusty Camp Time Machine broke! But don't worry. We hauled it back into the maintenance shop, brought out some ancient wrenches, and fixed it good-as-new. Yes, we didn't just give it a once-over, we've double checked and TRIPLE checked the ol' Camp Time Machine to be sure it's working perfectly, with no glitches, bugs, or hiccups what so ever. So this summer, we'll be able to fire up the ol' contraption and smoothly journey to all the great historic time periods, from the Stone Age to Ancient Rome to The Renaissance and off to the future and beyond. It'll all go perfectly, and we guarantee we'll get to and from all of our destinations with no issues or exciting mishaps what-so-ever. We mean, c'mon, there's no possible way that the Time Machine is somehow going to get broken two years in-a-row.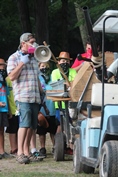 August 6th-11th

Camp Whodunnit?
It's time for a brand-new, never before tried theme with our first Camp Who-Dunnit? Week. Why, the mystery of this week runs so deep that we can't give out too many details, but suffice to say during Session #6, 2018 an…incident will occur. An incident so surprising, so confounding, so mysterious that the entire Camp community will need to work together to sort through all the clues, hints, tip-offs, suspects and red-herrings. It's too mysterious to describe further in this public forum, but we can say that it will be a puzzle wrapped in a riddle hidden within an enigma all tied together by a cryptogram. In fact, chances are that the whole Camp schedule will need to be re-arranged as we all drop everything to get to the bottom of what's going on. Our patented game of All-Camp-Clue will only be the beginning as all the campers band together to solve this massive mystery.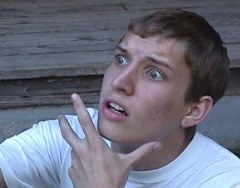 August 13th-18th

S'moregasbord
The traditional end of summer festival! For our final week of the summer we celebrate the fun we've had all season long by bringing back some of our favorite themes and activities from earlier in the year, as well as enjoying all the classic summer camp elements that make L.G. Cook 4-H Camp so great. S'moregasbord week also features a handful of end-of-summer-only events like our End-of-Season BBQ and the ceremonial launching of the Wish Boats. The last week of Camp for the summer is always a special one, so come join all the counselors and staff in wishing the 2018 season a fond farewell.