Back in Summer 2016, we enjoyed an all-time high mark in camper enrollment.  This means more campers getting our classic summer camp experience, more  new friends to make in every cabin, and more memories that last a lifetime. One of L.G. Cook 4-H Camp's trademarks is our intentionally small camp community, where all of our campers get one-on-one focus from our counselors and staff, and by the end of the week there are no strangers here at Camp. This small community will be what we offer here at Camp, but we have found that small community is at its best when it's as full as possible! 
Therefore, for Summer 2017, we are looking forward to building on last year's successful enrollment, and offer a quality, transformative week at Summer Camp to as many campers as possible.
Standard Camp Rate
$600

Early Bird Rate 1/1/17-3/15/17
$550

Polar Bear Rate
12/3/16-12/31/16
$525

Sunday Early Drop Off
$100
4-H/Rutgers Discount
$25 Off Registration
We've got some exciting new classes joining our curriculum offeringss alongside both old-favorites and popular recent additions. For Summer 2017 we are offering both advanced and basic Disc Golf courses, a Talent Show Production class where our campers themselves get to do the creative work of putting our Thursday night show, and our shooting sports curriculum has been re-designed in our new Marksman class.
Check out our
Course Offerings Booklet
for full descriptions of all our classes.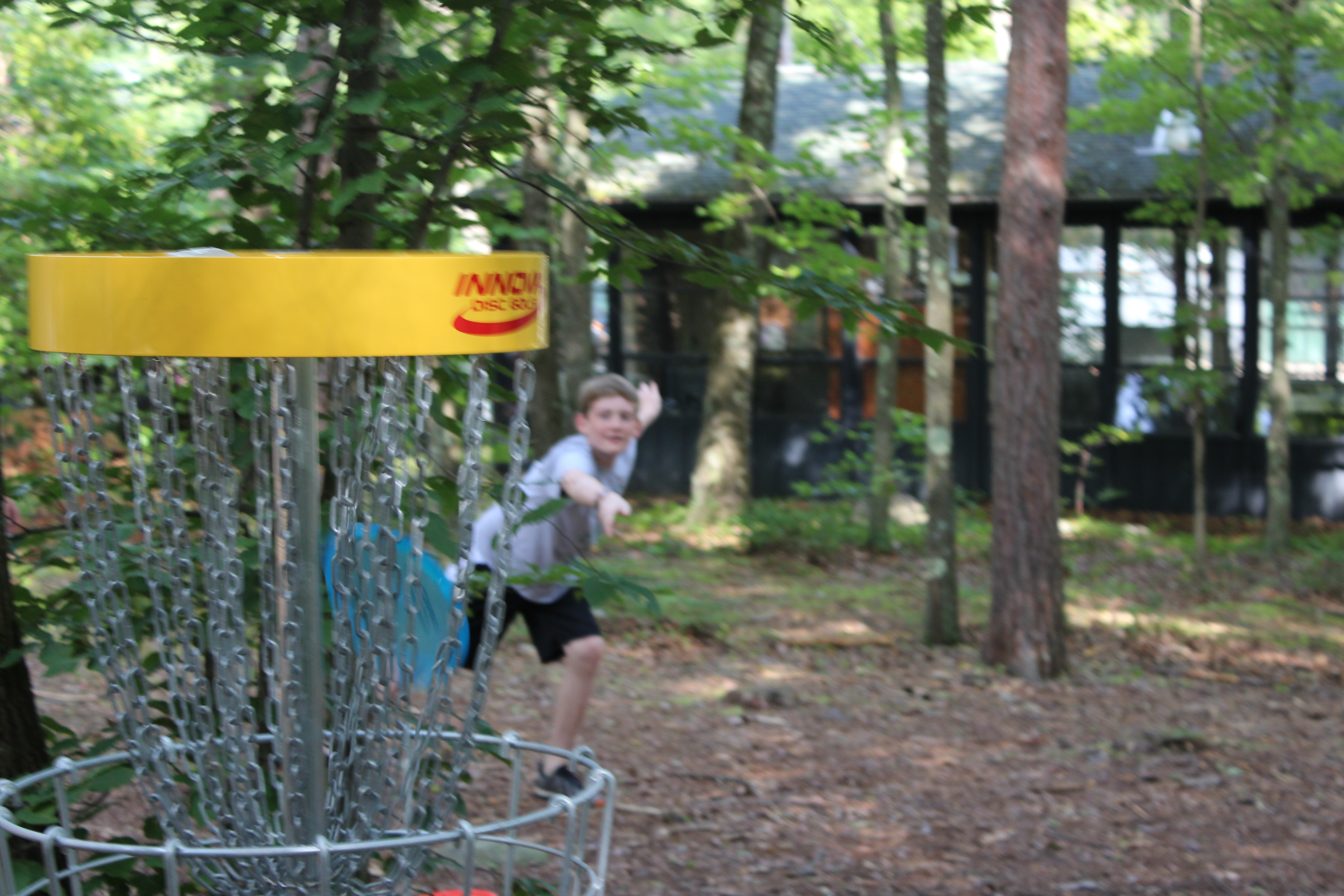 Sunday, July 2nd:

A special summer kick-off event, just for our Lantern Family members who have helped Camp by referring a brand new camper for the 2017 season. It will feature a meet and greet with the staff, a sampler of our summer camp programs, some lawn games by the lake, and great BBQ meal to celebrate that Summer Camp is here again.
Plus, Lantern campers attending Session #1 get to stay and begin Summer Camp right away when the BBQ is over.

Themes are like the spice of a Summer Camp week, a way for us to "switch it up a bit" for each session of the season. 95% of every Camp week features the same great classic Camp schedule and activities, but each theme brings its own unique twist. Every Wednesday night we'll have a theme activity, and the theme will always dictate Friday afternoon's culminating all-camp game. The theme will also influence our campfires, talent shows, and what crazy costumes our counselors might be donning that week. We always recommend parents pick the session (or sessions) that fit their schedule best, but if a specific theme suits your camper, that just might be the best week for them to come to Camp!
July 3rd-8th

We kick-off our summer season with a week of classic Camp. The week will include a 4th of July celebration as only Camp can offer, a great array of tried-and-true All-Camp activities, as well as the excitement of being around for the very beginning of the 2017 Camp season. We anticipate a slightly lower enrollment this week than the rest of the summer, so it's a great choice for campers who like a smaller Camp community or for any campers who are brand-new to L.G. Cook.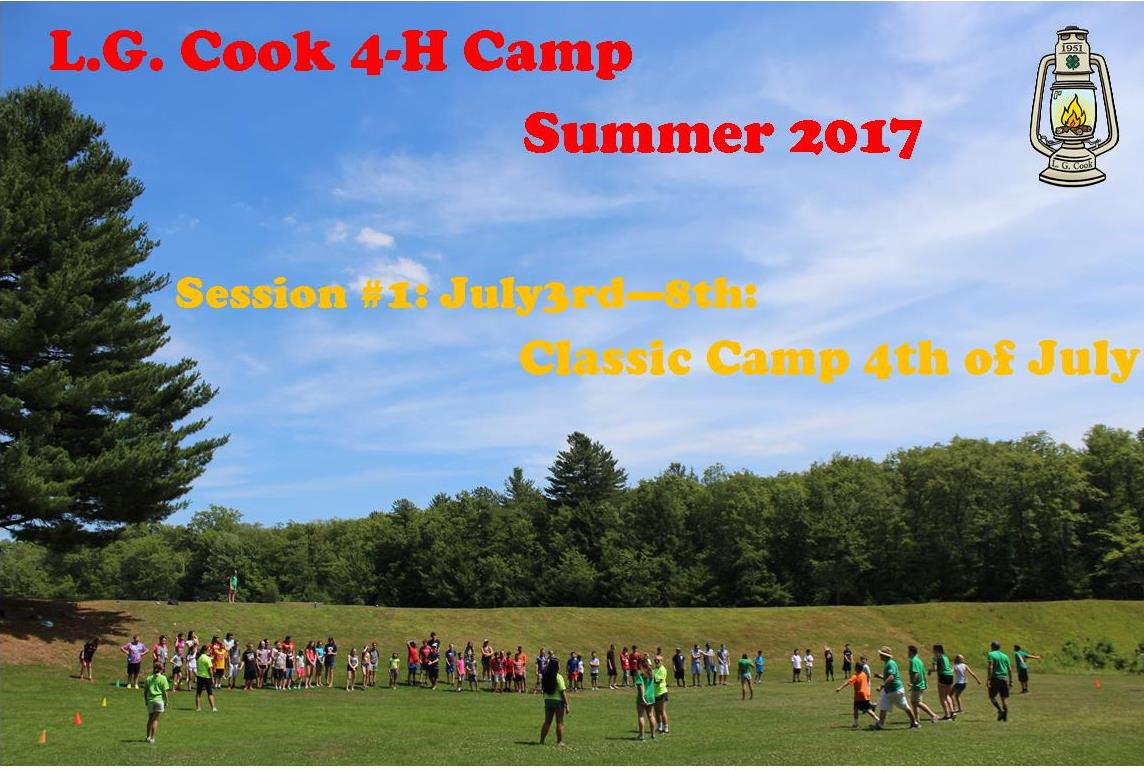 July 10th-15th

The saga continues as Spy Week returns for another summer! The fourth installment of the Camp Spy Week series will surely feature more exciting intrigue, top-secret code names, clues in need of decoding, mysteries to be solved and crises to be resolved. The Dark Agent is once again trying to seize our beloved summer camp, and there will be all new missions to be both foiled and accomplished. Like prior Spy Weeks, the 1951 Camp Spirit test just might need to be hauled out again to determine who at camp is friend and who is foe. (Disclaimer: we all wind up being friends.)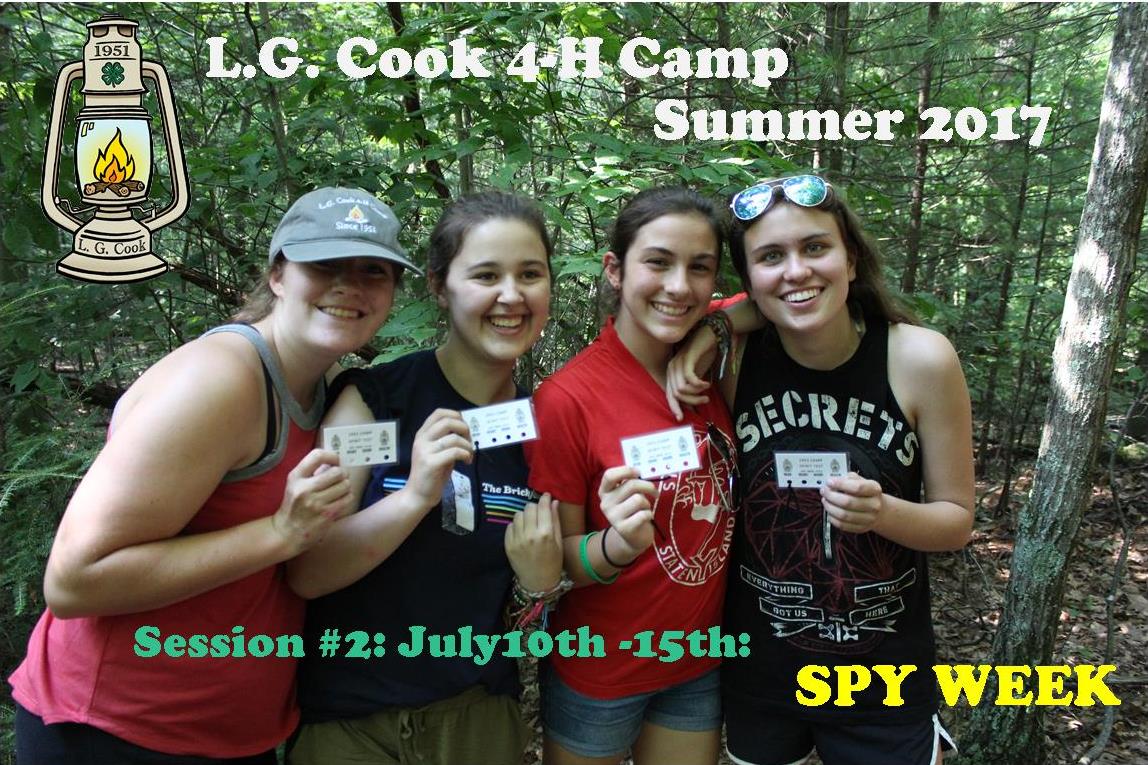 July 17th-22nd

For over ten years, Chaos week has become a mainstay of our season here at Camp. It's near the middle of the summer and it's at this point the staff seems to go just a little…off the deep end. A little crazy. A little nutty. A little wacky. A little…chaotic, if you will. As much as we try to keep things calm and orderly with our Wednesday Night "PrankBusters" activity, nothing can seem to curtail the unpredictable zaniness…until near the end of the week when we call in our resident Chaos Expert (a certain Evil Doctor) to preside over a Kangaroo Court and send the guiltiest counselors through his patented Chaos Machine. No one can ever tell exactly what Chaos Week will bring, but it's a safe bet that some of the staff will end up covered in ice cream.


July 24th-29th

We're bringing back a camper-favorite theme that we haven't done in four seasons, Everyday's a Holiday Week. (Which we've branded as the simpler, catchier: "Holiday Everday".) What happens during this week? Well to begin with, it's pretty self-explanatory. To begin with, there is a holiday everyday. (And some days there are many, many holidays.) At Camp we already cram a whole summer season into a single week of sleep-away Camp, so why not up the ante and fit an entire calendar year of celebration into Session #4. Common questions: Which day is a holiday? Everyday. What happens every day? A holiday. Are there any days that aren't holidays? No. Every day is a holiday. There is a holiday everyday.
July 31st-August 5th
Well, we've gone all the way to the back of the maintenance shop, dusted off and hauled out the trusty Lindley G. Cook 4-H Camp Time Machine.  Sure, it's been sitting idle in the back of the shop for a while, but we're sure the ol' thing still works just fine. This session, we'll fire the ol' contraption up and journey to all the great historic time periods, from the Stone Age to Ancient Rome to The Renaissance and off to the future and beyond. It'll go great, and we'll get to and from all of our destinations with no issues or exciting mishaps what-so-ever. We mean, c'mon. There's no way the time machine is broken or anything. 
August 7th-12th

Color Wars. An American summer camp legend. Part Olympics, part group spirit rivalry, part all-in down-and-out full-day Camp competition, Color Wars is the ultimate in all-camp-games. Last season, Lindley G. Cook 4-H Camp took on this tradition like we never had before…with awesome, camper-thrilling, can't-stop-talking-about-it legendary results. For Summer 2017, we're going to double down on the Color Wars surprise-All-Camp-competition to ensure it's one of the most exciting weeks our campers' summer.
August 14th-19th

The traditional end of summer festival! For our final week of the summer we celebrate the fun we've had all season long by bringing back some of our favorite themes and activities from earlier in the year, as well as enjoying all the classic summer camp elements that make L.G. Cook great. S'moregasboad week also features a handful of end-of-summer-only events like our End-of-Season BBQ and the ceremonial launching of the Wish Boats. The last week of Camp for the summer is always a special one, so come join all the counselors and staff in wishing the 2016 season a fond farewell.