Back in Summer 2018, we enjoyed an all-time high mark in camper enrollment.  This means more campers getting our classic summer camp experience, more  new friends to make in every cabin, and more memories that last a lifetime. One of L.G. Cook 4-H Camp's trademarks is our intentionally small camp community, where all of our campers get one-on-one focus from our counselors and staff, and by the end of the week there are no strangers here at Camp. This small community will be what we offer here at Camp, but we have found that small community is at its best when it's as full as possible! 
Therefore, for Summer 2019, we are looking forward to building on last year's successful enrollment, and offer a quality, transformative week at Summer Camp to as many campers as possible.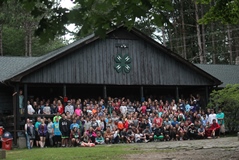 Cost of a Week at Camp
Standard Camp Rate - $650
Early Bird Rate 1/1/19 - 3/15/19 - $600
Polar Bear Rate 12/1/18 - 12/31/18 - $575
4-H/Rutgers Discount – Minus $25
Sunday Early Drop Off - $100
Apply any discount codes at time of registration. We cannot accommodate any discounts after the time of registration.
We've got some exciting new classes joining our curriculum offerings alongside both old-favorites and popular recent additions. For Summer 2018, we are adding two new programming areas to our Camp facility: our Throwing Range, and our Canoe-nity Garden. These new fun and exciting areas of Camp will provide even more ways for our campers to come together, learn new things, and enjoy being outside.
Check out our
Course Offerings Booklet
for full descriptions of all our classes.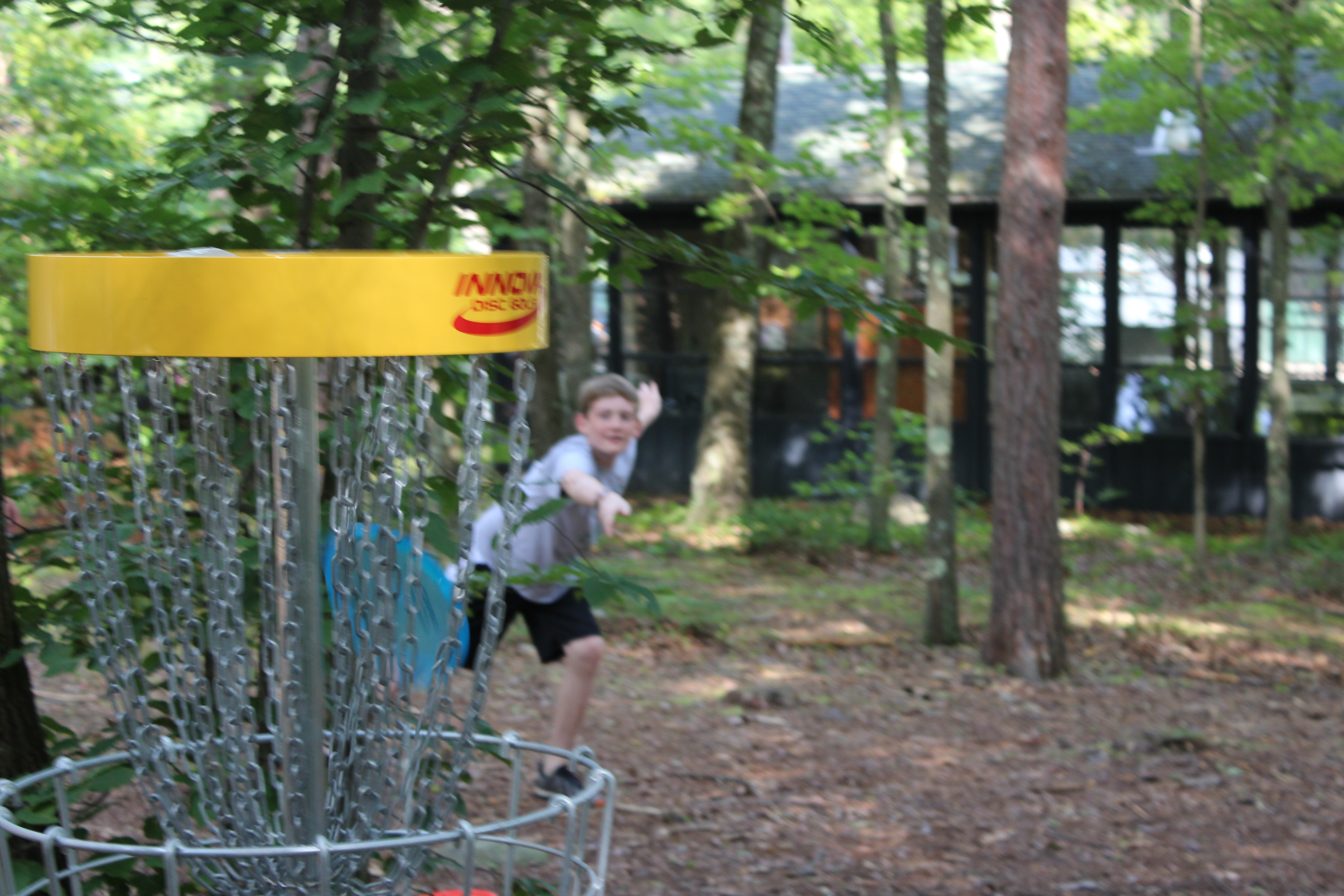 Sunday, June 30th:

A special summer kick-off event, just for our Lantern Family members who have helped Camp by referring a brand new camper for the 2019 season. It will feature a meet and greet with the staff, a sampler of our summer camp programs, some lawn games by the lake, and great BBQ meal to celebrate that Summer Camp is here again.
Plus, Lantern campers attending Session #1 get to stay and begin Summer Camp right away when the BBQ is over.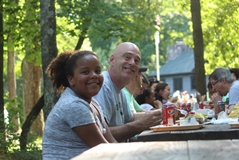 Themes are like the spice of a Summer Camp week, a way for us to "switch it up a bit" for each session of the season. 95% of every Camp week features the same great classic Camp schedule and activities, but each theme brings its own unique twist. Every Wednesday night we'll have a theme activity, and the theme will always dictate Friday afternoon's culminating all-camp game. The theme will also influence our campfires, talent shows, and what crazy costumes our counselors might be donning that week. We always recommend parents pick the session (or sessions) that fit their schedule best, but if a specific theme suits your camper, that just might be the best week for them to come to Camp!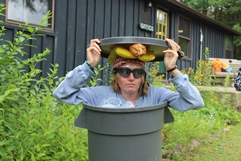 July 1st-6th

4th of July Carnival
We always kick-off our summer with a week of good ol' classic summer camp, and 2019 is no different as we launch the season with 4th of July Carnival Week! The session will include a 4th of July celebration as only 4-H Camp can offer (featuring our beloved Wednesday Night carnival - more carnival-y than ever for 2019), and a Friday afternoon filled with our famous, larger-than-life All-Camp Giant Board Games. And of course, the biggest draw of this session is the excitement that comes along with being around for the very beginning of a brand-new summer season. (Enrollment in Session #1 also comes with a special perk – Sunday, June 30th, we will hold our Camp Eve Celebration, open to all Session #1 attendees for an extra fee of just $25. Campers who partake in Camp Eve get to arrive a night early, meet the staff and their fellow campers, enjoy some special summer kick-off celebrations and traditions, and get a head start on the summer season. Our standard Monday morning drop-off time will of course still be available as well.)
July 8th-13th

Whodunnit Again?

Yes, one of our biggest hits from last summer is back! Back for more mystery, more suspects, more clues, more investigations, more conspiracies to unravel, and more you've-got-to-be-here-to-believe-it-moments. Due to mystery and secrecy related reasons, we of course don't know exactly what will be going down during Whodunnit Again? week, but we can suppose a theory: Our theory is that once again our campers will need to gather clues, unearth scenes of the crime, solve puzzling puzzles, and one-by-one whittle down a list of suspects from our entire staff until we finally figure out (you guessed it)…WHODUNNIT...again!
July 15th-20th

CHAOS!

For well over ten years, Chaos week has been a mainstay of our season here at Camp. It's near the middle of the summer and it's at this point the staff seems to go just a little…off the deep end. A little crazy. A little nutty. A little wacky. A little PRANKY. A little…chaotic, if you will. As much as we try to keep things calm and orderly with our Wednesday Night "PrankBusters" activity, nothing can seem to curtail the unpredictable zaniness…until near the end of the week when we call in our resident Chaos Expert (a certain Evil Doctor) to preside over a Kangaroo Court and send the counselors found guiltiest of pulling the prankiest of pranks through his patented Chaos Machine. No one can ever tell exactly what Chaos Week will bring...but it's a safe bet that some of the staff will end up covered in ice cream.
July 22nd-27th

2019: A Space Odyssey

Ba! Bumm! Badd-dum! Get ready, because Session #4 is going to be out of this world: a sci-fi supernova, a galactic voyage of cosmic proportions, all without leaving the comforts of Stoke State Forest! Who knows what interstellar hijinks will occur when Camp is filled with wacky extraterrestrials, fascinating aliens, brave explorers, and whatever else it is that may be out there. At 4-H Camp, when you stare up at a mid-July crystal clear night sky, though our feet may be firmly planted on the shores of Lake Shawanni, you get quite a view of the stars.
July 29th-August 3rd

CAmPaNdeMoNiUM

Camp (proper noun) - Colloquial shortened term referring to L.G. Cook 4-H Camp, your classic-rustic-tech-free-new-friend-making-caring-community-building-more-fun-than-you-can-shake-a-stick-summer-home-away-from-home. Pandemonium (noun)- Wild and noisy disorder and confusion. An uproar. CAmPaNdeMoNiUM (noun) - Just you wait and see. As the above definitions clearly show, CAmPaNdeMoNiUM is our newest and zaniest addition to the summer schedule. It's going to be a switch-up, change-up, up-change, up-switch kind of week: Camp locations will shuffle, activities will jumble, roles will rearrange, and let's just say we already know that we've never had a 4-H Camp week quite like CAmPaNdeMoNiUM.
August 5th-10th

Epic Tales...of Mythic Legends!

4-H Camp's about a bunch of things, but one of our favorite things that Camp is about is storytelling, and we're bringing all the stories we can find and then some to Epic Tales...of Mythic Legends week! Knights, castles, dragons, royal courts and all the medieval drama that comes with 'em? Sure thing! Wizards, unicorns, and other mystic, fairy tale creatures galore? You know it! Woodland lore, forest folktales, lake adventures, racoon raconteurs? Why in the world not!? Too many descriptive story-telling words in the session's title? How could we do it any other way!? 4-H Camp runs wild on wild imagination, and we sure won't be lacking any of it Session #6, because this week will be...be EPIC. And mythic. And legendary. And you get the idea.
August 12th-17th

S'moregasbord

The traditional end of summer festival! For our final week of the summer we celebrate all the fun we've had all season long by bringing back some of our favorite themes and activities from earlier in the year, as well as enjoying all the classic summer camp elements that make L.G. Cook 4-H Camp so great. S'moregasbord week also features a handful of end-of-summer-only events like our End-of-Summer Fair, ceremonial launching of the Wish Boats, and collection of the greatest hits from the 2019 4-H Camp season. The last week of Camp for the summer is always a special one, so come join all the counselors and staff in wishing the 2019 season a fond farewell.